Personalized and Confidential Dating Profile
Clients complete dating profiles with background information, including personality type, level of religious observance, and basic medical information. Privacy is paramount; profile information is kept strictly confidential. Identifying information is never displayed to other users.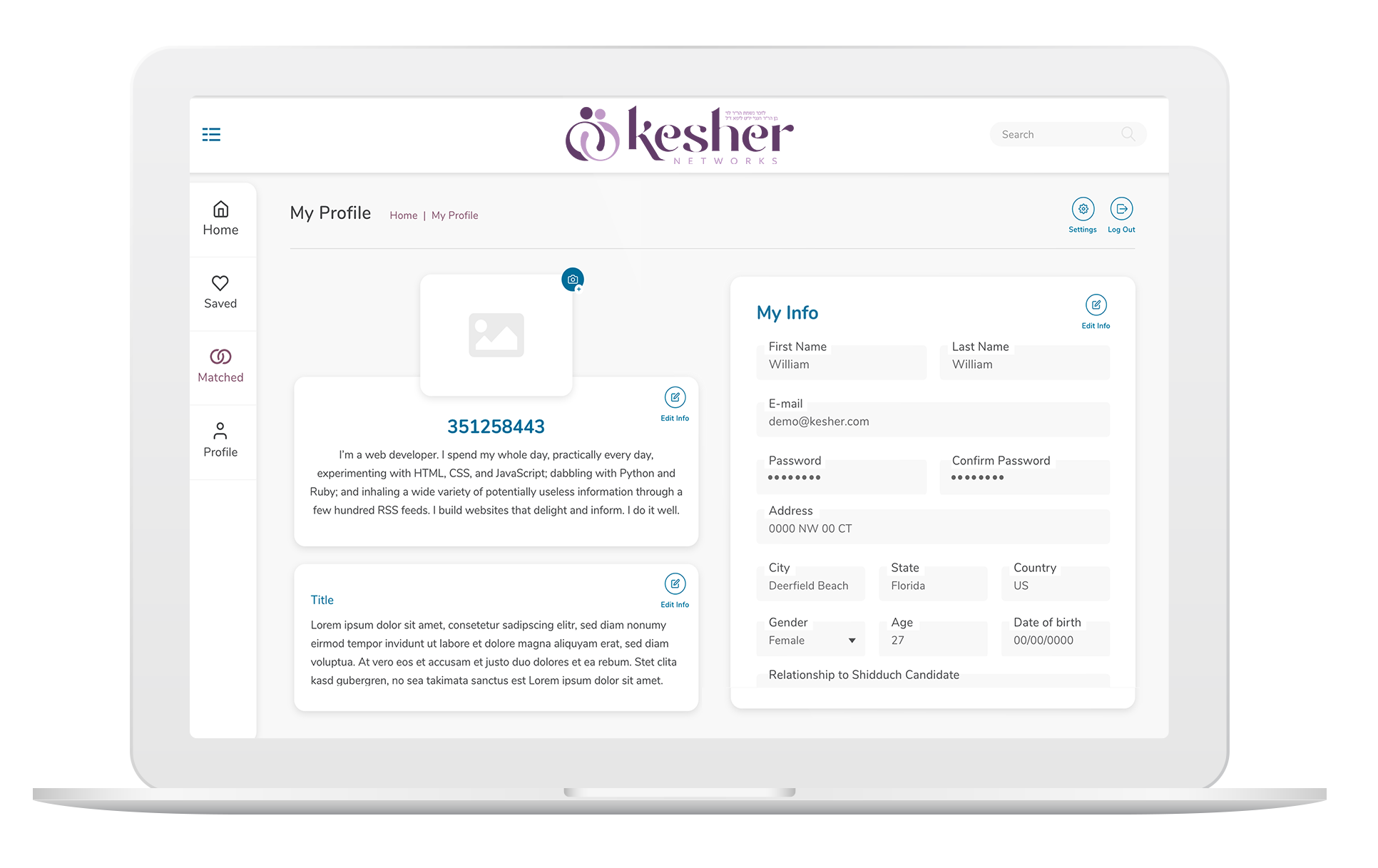 Comprehensive Shidduch Database
By submitting your profile you'll gain access to Kesher's shidduch engine, which identifies potential matches based on a variety of criteria including religious background, age, health factors, and personality stored in our extensive database.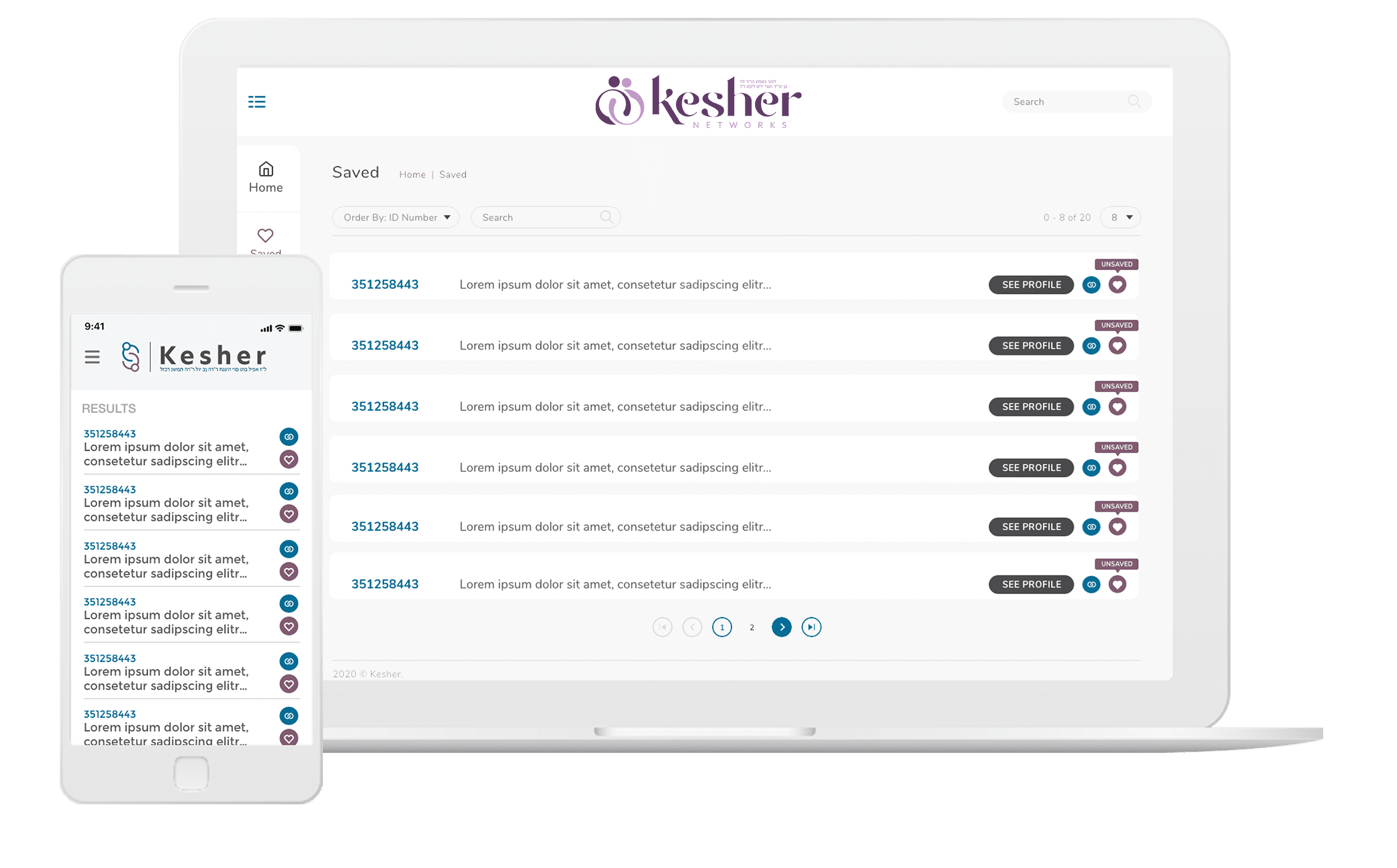 Expert Shadchanim Assistance
Our experienced shadchanim are alerted once a client clicks MATCH ME from a list of potential matches. The shadchan reviews the prospects and begins the traditional shadchan process, including discussion with medical experts when necessary and liaising between sides to facilitate a match. Shadchanim maintain the strictest level of confidentiality when discussing prospects with clients. All potentially identifying information is withheld until it becomes necessary to disclose as part of the next step in the shidduch. No more than two shadchanim will have access to client information.
Disclaimer
At this time, this site doesn't offer Halachic guidance -We expect everyone to consult with their own Rabbi when a question comes up that needs Rabbinical answers.
At this time, this site doesn't offer medical advice- We will let you consult with your medical doctor to discuss the medical file that was shared when the time is right.